New Releases!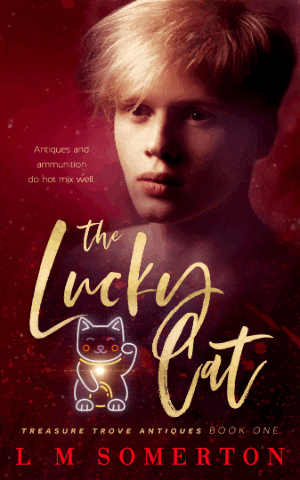 The Lucky Cat by L.M. Somerton
Antiques and ammunition do not mix well.
The antique trade is not known for its life or death excitement and Landry Carran is happy that he has to contend only with furniture polish, woodworm and his irascible boss. He gets all the thrills he needs at his favorite BDSM club, Scorch.
Detective Gage Roskam is hunting stolen jewels taken from a Tokyo exhibition then shipped to Seattle. Mired in a deadly race involving the Yakuza, an enigmatic Englishman and too many indecipherable clues, he doesn't have time to indulge in Dominant fantasies.
When their worlds collide, neither Landry nor Gage expects things to get quite as complicated—or dangerous—as they do. When Landry steps into the path of some powerful, ruthless people, it's up to Gage to protect him. Along the way they might just discover what they both need.
General Release Date: 1st September 2020
Genre:
BONDAGE AND BDSM
CONTEMPORARY
GAY
GLBTQI
THRILLERS AND SUSPENSE
https://www.firstforromance.com/book/the-lucky-cat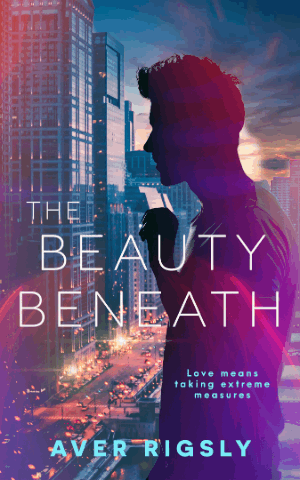 The Beauty Beneath by Aver Rigsley

Love means taking extreme measures.
Justin Turner, a young man with only one friend, a part-time job going nowhere, and living at home with his grandmother, needs money fast. He makes the hardest decision of his life—to walk into Eros Elites Services, Inc. and sell his body anonymously for the night at an astounding price. The only problem is, Justin's never even been kissed before, let alone slept with someone else.
Adam Creed, the youngest of the infamous Creed family mafia, hides his darkest secret on his own skin. With his demons close at hand and his ruthless family keeping him on a short leash, Adam has spent his life avoiding true intimacy, so why does Eros' sweet new thing with the most amazing laugh have him suddenly desperate for a real chance at love…just when he was about to make his escape?
If he wants a shot with Justin, things aren't going to be easy. Between his controlling father, his dangerous brothers and a four-million-dollar cocaine deal, Adam must do whatever it takes…even if that includes finally revealing his scars and secrets buried deep beneath the surface.
Reader advisory: This book contains scenes of violence, sex work, and drug taking. There are references to the death of a parent and spousal abuse. This book contains Mafia crime and drug dealing.
General Release Date: 8th September 2020
Genre:
ACTION AND ADVENTURE
CONTEMPORARY
EROTIC ROMANCE
GAY
GLBTQI
https://www.firstforromance.com/book/the-beauty-beneath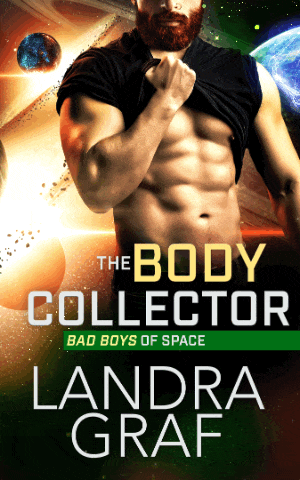 The Body Collector by Landra Graf
When bodies start falling, the collector comes calling…
Alexander 'Big Al' Smith signed on as a government body collector to get away from his parents and determine his own future. Illegal black marketing of body organs was supposed to be his path to early retirement…until he got caught.
Loyda Miles, government investigator, seeks the truth—against the wishes of her boss—and she'll blackmail Al over his illegal ventures to help her capture the culprits behind the disappearances of thousands from the Saturn ring jails.
When Loyda finds herself wanted for her boss's death, the tables turn and Al's the one in a position of power. In exchange for protection and his help in getting the people responsible, she's willing to help clear his name. Exploring the attraction between them during seductive nights and danger-filled days is an added incentive.
In a deadly race against time, Al and Loyda must outrun government forces and discover the mastermind behind this conspiracy…if they don't want to 'disappear' like all the others…
Reader advisory: This book contains scenes of violence and death, as well as references to inadequate parenting and drug addiction.
General Release Date: 8th September 2020
Genre:
EROTIC ROMANCE
FUTURISTIC AND SCIENCE FICTION
SCIENCE FICTION
https://www.firstforromance.com/book/the-body-collector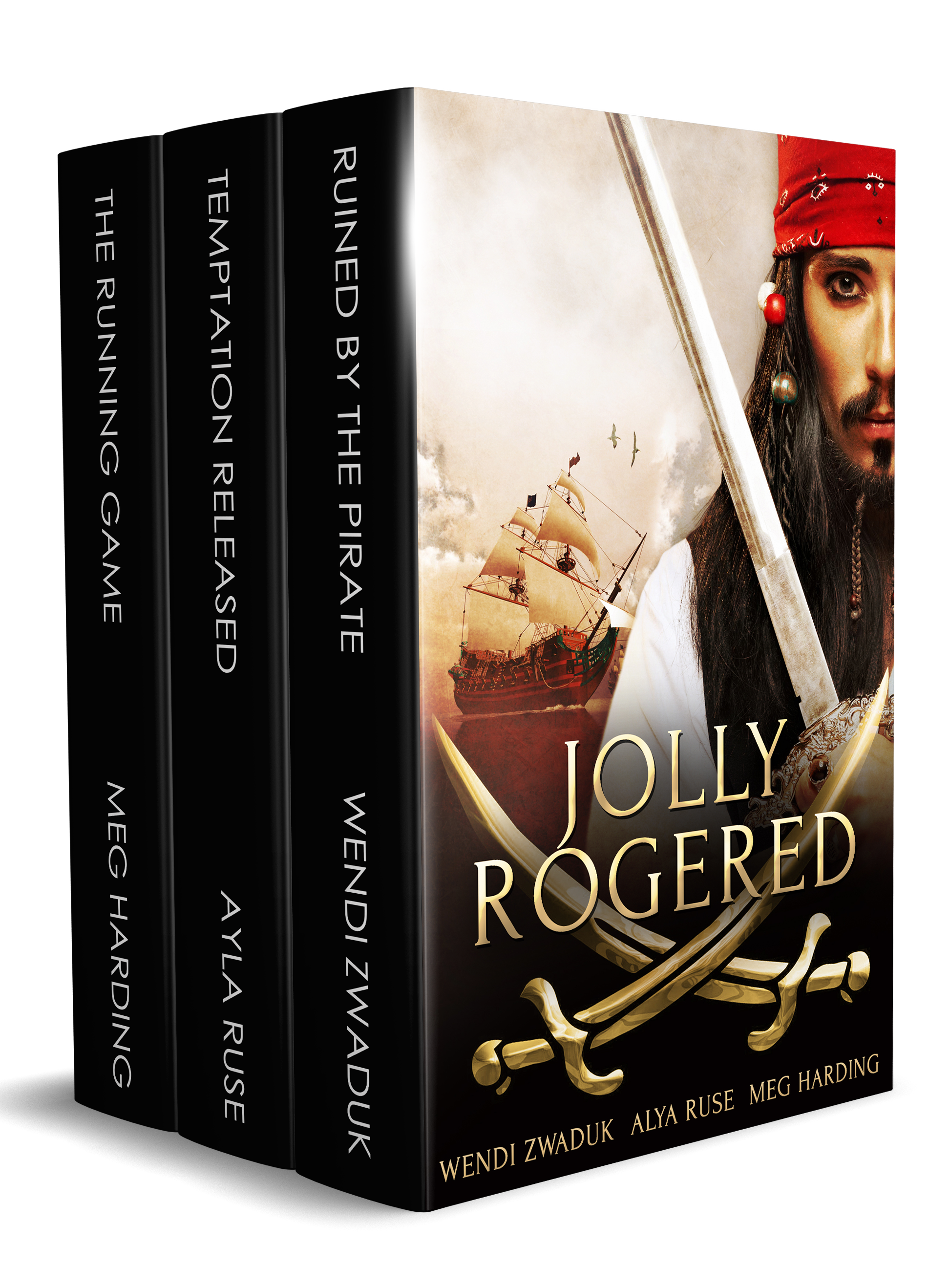 Jolly Rogered: A Box Set
'Ruined by the Pirate' by Wendi Zwaduk
Two adventurous souls will always find their way together.
Pirates aren't in vogue in 1910, but that's not stopping Captain Killian Thomas. His exploits have been splashed all over the newspapers for more than ten years. He takes what he wants, no questions asked. He's happy with life on the water—until he sees her.
Sarah Moyer, heir to the Moyer real estate fortune, is a rare jewel among the upper crust. Her independent ways are notorious. She's driven a car, traveled to England on her own, and now she flatly refuses to marry the man her father's picked out for her. The chance encounter with Captain Thomas changes her perspectives. Will she follow the ways of a proper lady or will she allow herself to be ruined by the pirate?
'Temptation Released' by Ayla Ruse
"When is a pirate not a pirate? When he refuses to ravish a perfectly willing captive." – Lady Elise Clifton
Raphael de la Torres, the pirate captain El Angel, is notorious for kidnapping travelers to the colonies. He leads a rewarding life, and one that cleverly covers his true purpose—getting close to the cousin who betrayed him.
Raphael's latest capture, the beautiful Lady Elise Clifton, is the one person whose ransom will give him an edge. Simple plans are rarely simple, however. He must deliver her untouched in order to have his revenge, but Lady Elise is desire untapped, and more than ready for the taking. His every effort to frighten and push her away only excites her and tests his limits of control.
Lady Elise is desperate to get out of an unwanted engagement. She will do anything to avoid being under another man's control, even seduce a pirate to ensure her ruin. To her mind, once the Captain ravishes her—as all notorious pirates do—she will be free. Her plans would be perfect if the Captain would cooperate, but no matter how hard she tries, the sexy Spaniard refuses to take her to his bed.
With the currents stirring up between the two, will the sweet taste of revenge shift to a deeper passion, and will the control Elise is running away from, be exactly what she needs?
'The Running Game' by Meg Harding
There's something to be said about great adventure, an impossible moment in time when everything falls into place. This is undoubtedly her impossible moment.
Some people just don't have any luck. On the run from her murderous fiancé and a very angry father, Irene is pretty sure her luck can't get any worse. After all what's worse than being the lone woman stuck on a cargo ship headed to the Americas? How about getting captured by pirates as her money and only shot at freedom sink to the bottom of the ocean? Not that she ever could have anticipated that.
Oliver is a man burdened with a great amount of luck and a fine sense for all things adventurous. Holding up one little cargo ship isn't supposed to give him much more than a few bits of gold and some excitement. Who could have anticipated the spitfire on board who would turn his world inside out?
Things are about to get messy as Irene tramples all over Oliver's image of a proper lady and sets about showing him just how much trouble one little woman can truly cause. Oliver has never enjoyed an adventure so much.
Reader Advisory: These books contain scenes of anal sex, voyeurism and dubious consent.